Links
First of all let's get the Surfer Rosa/Come On Pilgrim issue out of the way. Yes I know that they are 2 separate pieces of work, Come On Pilgrim (mini album) released September 1987 and Surfer Rosa (debut album) released March 1988. However when I bought the album on CD, both albums were included on the same disc so I do not differentiate between the two, I see them as one brilliant and seamless album.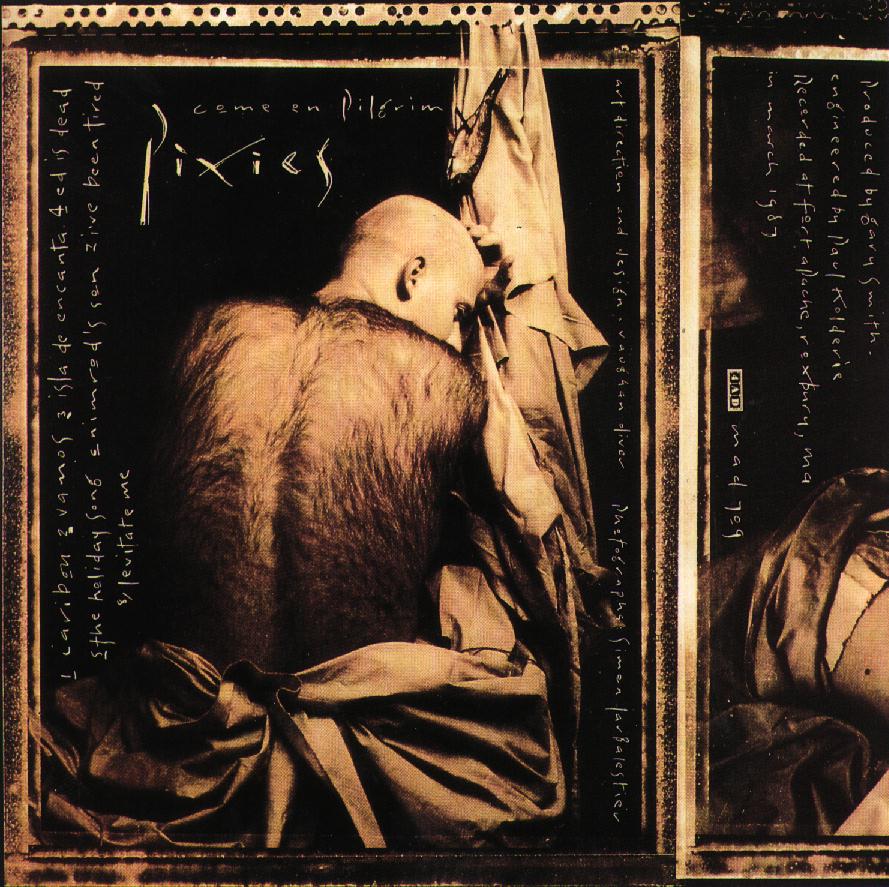 I was first introduced to Pixies in 1988 whilst living in Liverpool. One of my house mates, Tony Paris, had bought the tape of Surfer Rosa and lent it to me. I must have played that tape about a thousand times and probably wore it out! The music on Surfer Rosa was different from anything I'd heard before. The progression in chords, majors to minors, sharps to flats on places where they shouldn't be! Of course now it's common place, listen to Nevermind by Nirvana and Pixies influence is written all over it.
The image of the band was also different. Pixies were not trying to be rock stars or rock gods, there were just a group of very talented normal looking people who wouldn't turn a head if you passed them in the street. In fact the reason they chose the name 'Pixies' is because the wanted the least rock n roll band name that they could come up with, joking that it was either 'Pixies' or 'Lords Of Destruction'!
All of the songs on this album have something about them, all classics. Obviously I have favourites and least favourite songs, this does not mean that the least favourites are rubbish. For instance I've never really liked 'Gigantic' probably because my name is Paul and I always hated the way Kim Deal would sing 'Hey Pawl, Hey Pawl, Hey Pawl, let's have a Bawl'. But it is a pop masterpiece.
Live
I've seen Pixies live many times. Here are a few memories of live performances.
First saw Pixies at Glastonbury at about 1400 in the afternoon. They had been on tour with the Throwing Muses as a 4AD package. At Glastonbury they played before the Throwing Muses as was the order of appearance on tour. As Pixies popularity increased it was Pixies who, by the end of the tour, were headlining!
National Ballroom – Kilburn (Doolittle Tour) – The band played their set backwards. They came on, played 'Into The White', their usual encore and then walked off for 10 minutes whilst we cheered and clapped, trying to get them back on the stage. They eventually can back on and completed the set list, backwards!!!
Gloucester Leisure Centre (Bossanova Tour) with Andy Tubb and Lizzie Weller. I remember sitting on the lighting scaffolding at the back of the hall whilst the support band 'Bark Market' played. To our left, sitting on the same scaffolding was Black Francis! I didn't say anything to him, I just was very, very aware!
Reading Festival – 1990 (Bossanova) – Whilst trying to get the best view of the band we, or Lizzie ended up sitting on top of an Ice Cream van!!! (Lizzie can you verify this? Or was it The Fall??).
Other gigs included the Trompe Le Monde tour, Crystal Palace Bowl, supported by Ride and finally Reading 2005 after they had reformed.
Something Against You - 1988
Caribou - 1988
Ed Is Dead – 1988
Broken Face – 1986